Course: DSDM/Scrum Agile Coaching Role Training · 1 day [F11]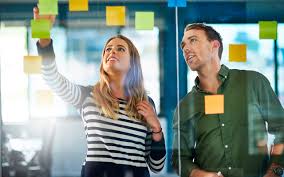 Course: DSDM/Scrum Agile Coaching Role Training · 1 day [F11]
Develop the skills to be an effective agile coach for DSDM Solution Development teams. Filled with practical examples and simulation exercises (kata's), participants learn about facilitation, mentoring, training and coaching with the purpose to inspire, enable and empower.
Duration: 1 day
Audience: Agile Coaches and Change Agents
Learning Cases and Simulations:
✓ What is agile coaching?
✓ The most important traits of a good coach
✓ Agile coaching frameworks and models
✓ Different coaching roles, and how to choose
✓ Coaching behaviours and role modelling
✓ How to organize your coaching work
✓ Agile coaching games
TRAINING VENUES
Our live online and self-paced formats permits anybody to participate regardless of your location.
In addition, we offer in-house training in any location worldwide.
Venues for public training are located in the following cities:
Seattle, San Francisco, Denver, Chicago, Boston, New York, Austin (USA) · Vancouver, Toronto, Ottawa, Montreal, Halifax (Canada) · Mexico City, Monterrey (Mexico) · Rio de Janeiro, Sao Paulo, Brasilia (Brazil) · Buenos Aires (Argentina) · Santiago (Chile) · Vienna, Montevideo (Uruguay) · Stockholm, Gothenburg (Sweden) · Copenhagen (Denmark) · Dublin, Cork (Ireland) · London, Manchester, Glasgow, Brighton (UK) · Paris, Lille, Toulouse, Lyon, Montpellier, Bordeaux, Nice (France) · Amsterdam, Rotterdam, Utrecht, Eindhoven (Netherlands) · Brussels, Antwerp (Belgium) · Berlin, Munich, Frankfurt, Hamburg (Germany) · Helsinki (Finland) · Tallinn (Estonia) · Vilnius (Lithuania) · Riga (Latvia) · Zurich, Geneva (Switzerland) · Vienna, Innsbruck (Austria) · Prague (Czech Republic) · Budapest (Hungary) · Warsaw, Kraków (Poland) · Milan, Rome (Italy) · Barcelona, Madrid, Valencia, Málaga (Spain) · Lisbon, Porto (Portugal) · Moscow, St Petersburg, Novosibirsk (Russian Federation) · Casablanca (Morocco) · Tunis (Tunisia) · Cape Town, Johannesburg, Durban (South Africa) · Nairobi (Kenya) · Lagos (Nigeria) · Tel Aviv (Israel) · Beirut (Lebanon) · Riyadh, Jeddah (Saudi Arabia) · Abu Dhabi, Dubai (UAE) · Doha (Quatar) · Delhi, Pune, Mumbai, Hyderabad, Bengaluru, Chennai (India) · Bangkok (Thailand) · Kuala Lumpur (Malaysia) · Singapore · Jakarta (Indonesia) · Ho Chi Minh City (Vietnam) · Seoul (South Korea) · Beijing, Shanghai (China) · Hong Kong · Tokyo, Osaka (Japan) · Sydney, Melbourne, Brisbane, Perth (Australia) · Auckland, Wellington (New Zealand)